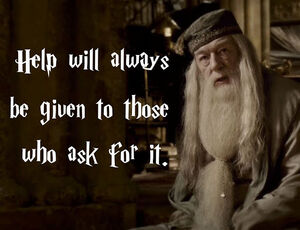 This place is managed by a team of volunteers. They're not paid to do what they do here, they do it because they love the game and like to help. These people are folks that you can go to if you need help with any aspect regarding this Wiki. Over the course of time staff members change, so this is the place to find whoever is currently making the wheels turn around here.
Administrators
The Admins are the people that Founded this Wiki and/or are like Managers or Supervisors for the Wiki.
For the most part, Admins are just like any other person here. The only thing that distinguishes the Admins from any other User is that they can:
Delete pages and images
Change the CSS for this Wiki
Ban Users
List of Admins
Razorgirl focuses on creating infrastructure for the Wiki to help people to know where and how to add content to the Wiki. She has encouraged experienced wiki editors and players to come and help share their knowledge with players in and through this Wiki
Contributors of the Month
People that have been nominated as a Contributor of the Month by Razorgirl in her Monthly Reports. These people either have exceptional Wiki coding knowledge or are just super-enthusiastic contributors that let their OCD side come out to play at some stage.
Contributors of the Month can:
Rollback edits
Ban Users for 24 hours
List of Contributors of the Month
Wiki Gnomes
A Wiki Gnome is someone that works behind the scenes of a wiki, tying up little loose ends and making things run more smoothly. Examples of WikiGnome-like behavior include fixing typos, correcting poor grammar, creating redirects, adding categories, and repairing broken links.
The Wiki Gnomes for this Wiki are people that that have demonstrated that they have a decent understanding of how Wikis work, and are willing to help people out where and when they can. Should you need help coding a page, these people are the folks that will be able to help you out (assuming that no one in the Chat can help). You can recognise them by the Wiki Gnome Title and Logo on their Profile Pages.
Wiki Gnomes can:
Rollback edits
Ban Users for 24 hours
Delete Images
List of Wiki Gnomes
Category Wiki Gnome not found
Wiki Manager
Moviesign is a part-time Fandom staff member that is a resource for wiki editing, infrastructure, and maintenance questions.
CTMs are Fandom Staff that are here to help code this Wiki. They may or may not play the game, but they have advanced knowledge of Wiki Coding and Fandom protocols.
List of Content Team Members
Community content is available under
CC-BY-SA
unless otherwise noted.